It's normal to realize that you can purchase a pre-owned phone that is in an awesome shape, at a modest cost. However, while this may be worthwhile, it isn't without hazard. Numerous scammers and criminals are out there and you should be cautious when you choose to purchase a pre-owned mobile phone. Luckily, we would all be able to abstain from being scammed by adapting great customer behavior.
How to Check If the Phone Is Stolen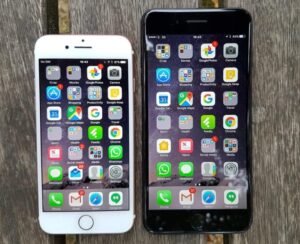 Huge numbers of the pre-owned cell phones sold on the web are stolen and there isn't a lot of you can do about it, besides avoiding purchasing one. Certain techniques, which can be pretty much successful, exist to restrict the dangers of encountering a stolen used cell phone. They are devices for identifying whether a pre-owned cell phone has been marked as stolen or lost. In Canada, for instance, the Canadian Wireless Telecommunications Association has created a compelling app for this reason: Protectyourdata.ca. Through this site, any purchaser can check the status (stolen or not) of the gadget they wish to purchase.
Things to Check Before Buying Used Cell Phones
Make sure to look at the cost of the newer gadget. It would be a misfortune to purchase a pre-owned cell phone costing more than the new ones sold in stores. To keep from purchasing a defective gadget, a few checks are vital. You should check the functionality of the pre-owned phone, including the touch mode, screen, charging circuit, camera, recordings. Everything must work effectively. At whatever point conceivable, it is essential to thoroughly examine a pre-owned phone. On the off chance that you don't check the phone in advance, continue to the buy by secure stages, for example, PayPal, Amazon, eBay, or other secure sites guaranteed against scammers.
The Most Reputable Used Cellphone Website
The most ideal approach to purchase a pre-owned cell phone while restricting the danger of being scammed is to choose Cell Resell. Here, you will discover used phones that were purchased in groups from organizations who needed to change their workers' old phones. All phones on our site are checked and inspected. You can be guaranteed that you won't be sold a stolen phone or one that is in a poor condition. Also, you may return the item in the event that it doesn't live up to your needs inside 30 days after buying.
Contributed by: CellResell.ca, the foremost experts in cellular mobile phones and accessories